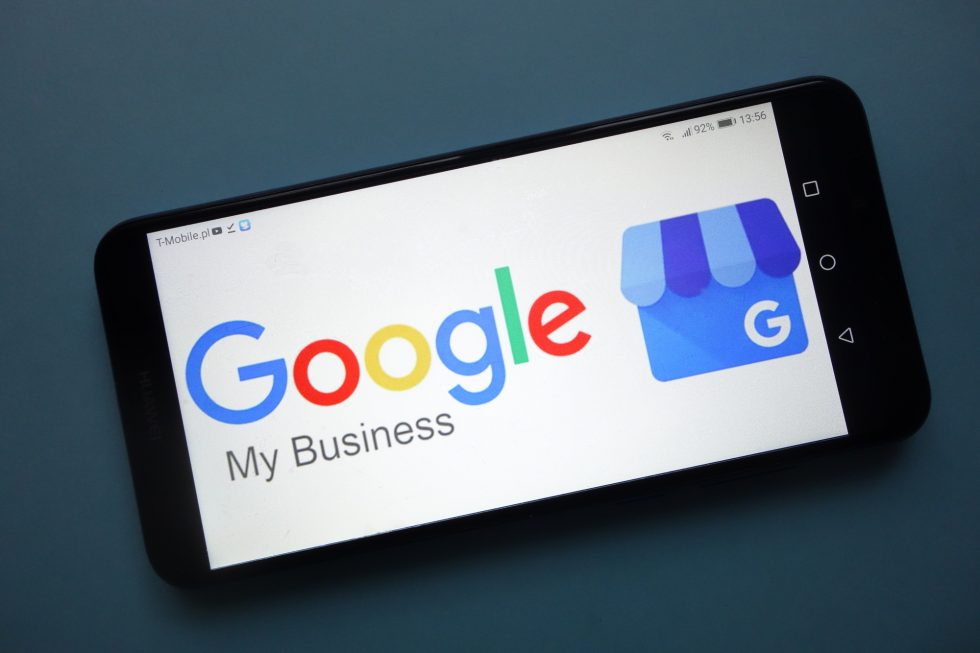 21

JUN
Your local search visibility as a business owner is extremely important. People today rely heavily on Google for everything, and that includes researching products and services in their area. That means you need to optimize your Google business listing as efficiently as possible if you want to compete with other business owners in your area.
"Optimization" is a scary word for most, but the process isn't as difficult as it may seem. In this article, we're going to discuss optimizing your Google My Business listing so you can get ranked and attract more customers.
Optimizing Your Google My Business Listing
Optimizing your Google My Business (GMB) listing is crucial to all businesses. Why? Because your GMB profile is what drives Google's algorithm via local pack details to get more local search rankings. More local search rankings equal more eyes on your business which equals more potential customers for business owners everywhere.
Google's algorithm for ranking local search results doesn't just pick up on physical location. It also picks up on quality information andactivity. Higher business profile ranking means several things. It means more people are searching for your business, engaging with your listing, and that you're optimizing correctly.
Your GMB listing won't just attract potential customers, it'll also help them choose your products or services over your competitors.
Now let's talk optimization. Here's what you need to do if you want to improve your local search results and attract more business:
Make Sure Your NAPW is at 100% Accurate
NAPW stands for name, address, phone number, and website. These basics are the first step to optimizing your Google My Business listing. All of this information must be complete and accurate, as well as consistent with your other business applications and citations.
Citations are essentially business tags – or mentions – containing your NAPW. They can be found throughout various sources all over the internet. Citations are an often overlooked but critical variable in determining your local search rankings. Google crawls your NAPW information wherever it comes up, positioning your business as a primary point of reference for your specific products or services.
For example, a citation is as simple as when you "@" someone on Instagram or Twitter, using their business NAPW tag. It could also be a mention of your business within the first 15 words of a social media post or having your information linked in an SEO meta tag. Of course, the consistency of your citations is important to your human customers, not just Google.
You can check your NAPW information by clicking the "info" icon on your Google My Business dashboard. Verifying your NAPW information is something you'll want to do frequently because your competitors won't always play nice. They may spam you with fake reviews or find ways to alter your information to gain an advantage.
Claim Your Short Name
Your "short name" is the custom name you create for your business that will double as a URL. Once your Google Business account is verified and your NAPW information is up to date, this is the next thing to focus on. Creating a short name is a way to make it easier for local search users to find your business information on Google Maps.
Google requires that your short name is something that customers commonly use to refer to your business or something associated with your business. To make your short name more distinct, it's a good idea to input your city or neighborhood for location purposes. If you have multiple locations you can still claim your short name URL for each one, you'll just have to use the right location for each one you claim.
The general format behind your short name will look like this: [company short name]+[branch location].
Write an Engaging Business Description
You get 750 characters to generate interest via your GMB listing. An engaging description of who you are and what you're providing is crucial to optimizing your Google business profile. Use this space to tell your brand's story, mission, and history. Two important things you'll want to include in your description are your location and at least one keyword that will appear within the first 150 words of the text.
Be authentic in your description. Refrain from referencing sales and promotions – which is already prohibited according to Google's description guidelines.
Choose the Right Categories and Sub-Categories
Categories are what describes your business and connect you with potential customers who are searching for the specific products or services you offer. The category you choose to identify with is extremely important to your local search results because it shows Google your relevancy to someone's search. Therefore, you need to get as specific as possible.
For example, if you're business is built around burgers, you'll want your primary category to read "Burger restaurant" for people who search for things like "best burgers near me," "burgers," "burgers and fries," etc.
Sub-categories are also necessary, although not as important. Your sub-categories add additional value to your local search results because they serve to outline your additional offerings. For example, maybe you have a great selection of different types of french fries or other snack foods. Or, maybe your restaurant has a small pinball arcade in the back. Use your sub-categories to emphasize the things that complement your products or services to entice potential customers to choose you over the other guy.
Upload Quality Photos of Your Business
According to Google reports, business listings with quality photos receive 42% more requests for driving directions and 35% more click-through rates. Consider eye-catching photos your loophole to Google's promotional content rules.
Of course, you can't use just any old photos. You'll want to carefully curate photos that highlight the indoor and outdoor ambiance, as well as your team and customers. Here are the specifics according to Google:
A cover photo with your business logo that also showcases your "personality"
3 exterior shots
3 interior shots
3 candid shots of your team at work
3 photos of your products or services
3 images of your team members (individual or group)
While more photos will help you outrank your competition, you want to mainly focus on quality. invest a little time and effort into taking and choosing photos that truly reflect your business.
Generate Positive Reviews and Respond to Them
Customer reviews are the holy grail of influence over your local market. Whether they're good or bad, they spread like wildfire, which is why Anthony Bourdain famously said "YELP! destroys businesses." However, reviews generate trust -which is why you need to focus on generating positive reviews if you want to optimize your Google listing.
How do you generate reviews? Well, some customers are just naturally inclined to give their opinion to the world. For those who aren't, there are still plenty of ways to prompt them. For example, you can send a follow-up email inviting them to leave a review after products have been shipped or services rendered. If you're a restaurant owner, you can create reminder cards that employees can leave with the bill. Polite verbal reminders work as well. A little extra incentive such as a discount for leaving a review doesn't hurt either.
Of course, it's not enough to simply generate reviews – responding to reviews is of equal importance. Thank your customers for leaving positive feedback to show them your appreciation. Additionally, you'll want to follow-up with poor reviews to fix any issues and show customers that their experience and value is important.
Use Google Posts to Entice Conversions
Build Up Your Q&A
The Google Q&A feature is another overlooked yet important part of your optimization scheme. It's all about customer engagement with your business. The Q&A feature is unique in that it gives customers both an opportunity and a platform to communicate their questions about your products or services and have them answered promptly.
Part of the Q&A purpose is to create a self-serving "information station." This is where Google will take your inquisitive potential customers, giving you the chance to leave a good impression by answering their questions and quelling their concerns promptly and efficiently.
You don't have to wait for anyone to asks questions either, you can generate your own – with the given answers – to help get the ball rolling.
Link Your Social Media Accounts
Optimizing your Google My Business listing won't be done until you've linked all possible business social media accounts. This is also where those NAPW citations come in handy because they give Google a larger web to crawl. Plus, your social media profiles are what people will view next to get a feel for your products, services, business culture, and even more customer reviews.
When linking your social media accounts it's of the utmost importance to be sure that each account is up to date with the correct information. Remember, Google gathers your business information from various sources to give users as much detail as possible. You'll want to make sure that all your business information is consistent with your business website and GMB listing—otherwise, your NAPW citations won't work and your local search rankings will bottom out.
It's That Simple
Optimizing your Google My Business listing may seem tedious, but it isn't too difficult for the average business owner. GMB packs plenty of useful features for you to take advantage of, and they're all geared towards local search visibility.
Of course, the upkeep takes works since Google likes to change its algorithm. We can help with that. Reach out to us today and we'll take care of all your local SEO needs!