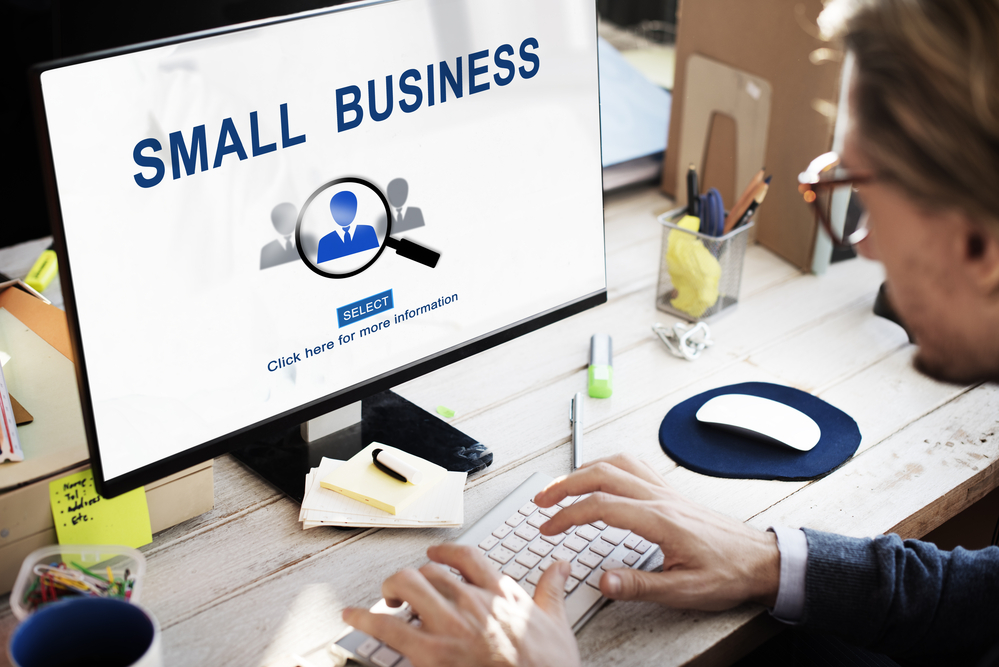 19

AUG
Small businesses have a lot on their plates, leading many to neglect their websites. Some might fail to update their pages, while others don't maintain a website at all. Yikes.
However, I can assure you that the effort you put into your site will be well worth it. If you keep neglecting this crucial component of your digital marketing strategy, your competition will leave you in the dust.
Read on to learn why you definitely should have a small business website. I'll go over eight benefits that just may change your mind.
Let's get started.
1. Sell Products and Services Online
You'll obviously need a website to sell your products and services if you have an online store. But brick-and-mortar stores can also benefit!
Business owners should jump at the opportunity to display their products and services online. Customers will appreciate that they can view your inventory before visiting you in person.
Plus, they'll love having the option to buy online! Even if they live right down the street, some people like to shop from the comfort of their own homes. You'll also be able to reach potential customers far beyond your physical locations.
2. Look Professional
In today's world, a company without a website raises eyebrows. Customers will wonder why you have no online presence and question where to find you/how to get in touch. In short, it makes you look like you don't care. And if you don't care about YOUR business, why would anyone think you care about THEIRS?
Save face for your small business by creating a website. It's a relatively simple way to establish professionalism and connect with your audience. Of course, simply having a website isn't enough — the design should look good and create an optimal user experience.
There are tools available today to help small businesses owners tackle the job themselves with relatively good results. However, if you see it as an opportunity and investment, it's wise to let the pros handle it. These folks deal with the web world and many are extremely passionate about it (myself included). The costs are reasonable and the ROI will make worthwhile.
3. Build Credibility
People rarely buy the first product or service they come across. Thus, it's no surprise that 53 percent of consumers conduct research before making a purchase.
When consumers land on your site, you must show that they can trust you and your products/services. If they don't, they'll move on.
Aside from having a professional website to represent your business online in the same way you it's represented at your physical location, one of the best things you can do is display testimonials. Google and Facebook reviews on the home page will project social proof and assure visitors that your company is reliable.
4. Attract New Customers Through Google
Ah, now we get to what REALLY matters to business owners: bringing in customers.
When you have a website, you get the opportunity to appear in search results. Google searches are the perfect way to connect with people looking for products and services like yours.
A smart combination of SEO and paid advertising can do the job, and if you're a local business, the rewards are even greater.
Of course, you'll have to do a little work to get the rankings you want.
You can take advantage of organic approaches like search engine optimization (SEO) or display ads, PPC ads, etc. By using relevant keywords in your content, you can increase your chances of landing in front of relevant audiences.
One point I'd like to make regarding this topic, is that unlike taking the DIY approach with a website, I'd highly recommend that you leave this to the pros. Digital marketers and SEOs do this day in and day out and know just which tools to use and which buttons to push to produce visible results.
What if I have a Google My Business and FaceBook page - isn't that enough?
In short, for most small businesses, that's a "No". Think of it this way: if a website is your physical location, GMB and FB are pop-ups at the local Farmer's Market. So unless you only run a stand at the Farmer's Market, then you NEED A WEBSITE. Period.
5. Improve Your Customer Service
You want to provide exceptional customer service in every way you can. Let your website do much of the heavy lifting for you!
When customers visit your page, they can access the help they need when they need it.
Think of it as your 24/7 location that is accessible worldwide!
Your contact information is readily available, allowing them to reach out for live support. You can also include troubleshooting instructions, FAQs, and other resources that will let your customers help themselves.
Some websites even let customers create a log-in. Through their account, one can manage their preferences, make payments, and receive customized support.
6. Consolidate Your Marketing Strategies
If you're a business that's already engaged in marketing - what are you waiting for? You probably use various marketing strategies. Maybe you have a fervent email marketing campaign or are active on social media. Or, maybe you even take advantage of print advertisements.
In any case, it's natural for consumers to see these advertisements and want to learn more. Pointing them to a relevant landing page will give them the direction they're looking for. You can teach them more about your products and services, encourage them to call your office, or guide them towards a purchase.
7. Stand Out From the Competition
Did you know that 28% of small businesses don't have a website? Even though site-less companies are in the minority, creating a site will still give you the chance to stand out.
Your web design should be compelling and speak to your audience. It doesn't have to be fancy, but it must convey professionalism, which builds credibility with potential customers.
8. Websites Are Affordable
Fortunately, it's easier than ever before to create your own site. Some owners build a website via the DIY route (i.e. using an online builder and paying for a hosting platform).
In many cases, however, the more practical option is to hire a digital marketing team. Web designers can create attractive pages that will speak to your audience, manage your SEO campaigns, and more. If this is a route that would be of interest to you, you can contact me via this website and I can do a quick consultation with you.
The Bottom Line — It's an Investment
A website is absolutely an investment. If done properly.
Again, whether you do it yourself or hire someone, make sure you have a professional, easy-to-use website that represents your company online. Equally important, make sure to take all the steps to make yourself visible - and that's key. If you DO have to choose between the two due to budgetary constraints, build the site yourself, but hire an SEO or digital marketing company to get you eyeballs and clicks. It's an investment.
If you'd like a free consultation about your web presence, contact us and we'll be happy to chat with you.