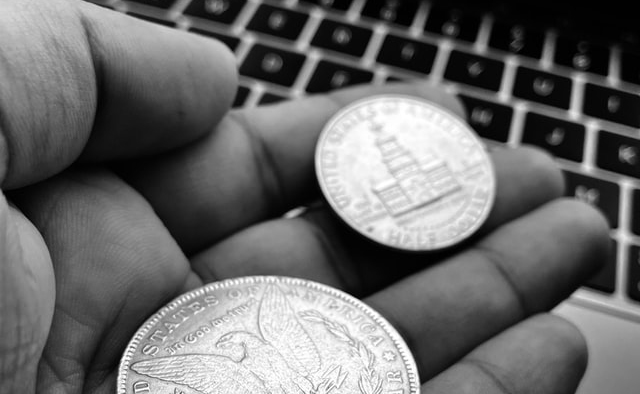 01

MAY
As a small business in 2021, you need to have a good website. A website that is well designed, user friendly, and search engine optimized will help you attract new customers and build your brand. There's no doubt that you need to establish your online presence. But, with so many other costs to consider, you might be worried about the average cost of website design for a small business. Become a more informed entrepreneur by checking out this guide! Below, we go over how much you can expect to pay for different elements of web development and design. We also discuss the best way to go about creating your website, why it's worth the cost, and more.
Factors That Affect the Cost of Small Business Websites
We can't tell you exactly how much your website will be. But, it's safe to say that most small businesses end up spending a few thousand dollars on design, development, content creation and maintenance of a professional website.Below, we look at factors that will affect your expenses. Note that they will vary depending on your business's needs, whether you go the DIY route or hire a professional agency, etc.
1. Domain Name
Every small business needs to purchase a domain name as it gives their site a place to reside on the Internet. The right name will also help you create brand awareness and ensure users find you.
Luckily, purchasing a domain name is one of the most straightforward parts of the development process. All you have to do is visit sites such as GoDaddy or HostGator and search for available domain names. Once you choose the one that's perfect for your business, you can expect to pay an annual fee of anywhere from $2 to $20.
What If You Want to Buy a Domain Name That's Already Taken?
Ideally, your domain name should be your business's name and/or include keywords you want to rank for. Preferably, it should also end in .com as it is typically easier to remember and most people are familiar this top level domain (TLD).If someone else owns your desired domain name, you might consider buying it. However, this process can be complicated and more expensive than finding an available one through sites such as GoDaddy.
2. Website Hosting
After you purchase your domain name, you need to invest in website hosting. A hosting provider will power your site and make your pages available to users everywhere.Entrepreneurs might flinch when they hear that some companies pay thousands of dollars for hosting per year. Luckily, you won't need a plan this expensive.As a small business, a shared hosting plan will be more than enough to meet your unique needs. Prices range from $10 to $120 per month as you'll share a server with other sites.
What If You Need to Upgrade Later On?
Because shared hosting is so affordable, it's the best option for small businesses. But, as you grow, you may require more server resources. Make sure you choose a hosting provider that will allow you to easily upgrade your plan as needed.
3. SSL Certificate
While your business technically doesn't need an SSL certificate, we highly recommend getting one.An SSL (Secure Sockets Layer) certificate protects your users' sensitive data from hackers. And, because it indicates that your site is safe and secure, it builds trust among users.An individual SSL certificate typically runs less than $100 per year, however, many providers include one with your web hosting plan.
4. Professional Web Design
Professional web design is one of the most important parts of creating your site. By creating the right look, you will appeal to your audience and accurately represent your brand.
The average cost of website design for a small business can be anywhere from $2,000 to $15,000. Of course, it will be more expensive if you want a custom design or if you need additional content created, such as search engine optimized copywriting, custom photographs, videos, etc. If you want to save money, you should opt for a more basic design and be prepared to produce your own content.
If you're not sure where to start, you can check out our professional web design services to see what we offer. If you have any questions, don't hesitate to contact us for a free consultation.
Did you know?
Website visitors only need half a second to form an opinion of the website they are visiting.
5. Functionality
Your website can't just be a pretty face — it needs to run smoothly and offer a good user experience. So, you must consider adding functionality and determine how it fits into your budget. Functionality can include many features (integration with external services, in-site searches, etc.). However, eCommerce capabilities are of particular interest to most businesses. Ensuring your customers can make payments and shop online is crucial.
6. Number of Pages
As you might've guessed, the number of pages you need will influence the upfront cost of your website.Small business websites all need key pages such as a home page, about page, contact page, etc. However, you will also need pages for your products and services.Let's say you sell painting supplies online. Because you sell 50+ products, you will need to invest in lots of product pages.Now, let's consider a painting company that works in residential homes. You might not spend as much as you only need 10 pages to represent the services you offer.
7. CMS
Like with the SSL certificate we mentioned earlier, a CMS is not necessary. But, it can be advantageous for small business websites.A CMS (Content Management System) lets you easily edit your website. You can make changes whenever you want without having to contact your development team.Depending on how advanced you want your CMS to be, it can run from being free – such as the popular WordPress CMS – or it can run thousands of dollars to develop a custom system tailored to your specific needs. As WordPress specialists, we can help if you have any questions, so please don't hesitate to reach out.
8. Ongoing Costs
When you create a website, you cannot only consider the upfront cost. You must realize that if you want your site to be successful, you need to invest in ongoing costs.Ongoing costs, of course, include the recurring payments for your domain name, hosting plan, etc. Other costs include:
SEO services (around $500 per month for local campaigns)
Security plugins (around $50-100 per year)
Tech support
Design updates
These expenses are just a few of the most common. You will need to analyze your business's needs and consider what your budget can accommodate.
The DIY Route vs. Hiring a Professional Agency
Now that you know the average cost of website design for a small business, you might be wondering how to build a website. Here are your two options:
The DIY Route
Many entrepreneurs go the DIY route. A website builder like Wix can help you create a website with ease. The plans are affordable and come with a hosting plan, SSL certificate, and everything else you need. Unfortunately, a website builder can take a lot of time to use. It also limits your ability to create a custom design.Some entrepreneurs choose to create a website from scratch. This option is also not ideal as it requires a big learning curve, requires you to update your WordPress theme, etc.
Hiring a Professional Agency
While the DIY route is the cheapest option, cheapest is rarely best. And nowhere is this more apparent than with web design. Although the tools we described above give you the power to create a website, there is still an enormous amount of knowledge that is needed to actually create a website. In the end, you will more than likely lose money in lost traffic and conversions. For this reason, we recommend hiring an agency.
If you'd like to see how much we charge to build a website, check out our nifty little website cost calculator. Our pricing is transparent and there are no hidden fees or costs.
Choose a Reputable Design Agency
You shouldn't trust just anyone to build a website for your small business. When choosing a design agency, you should only choose a reputable one. For example, here at Elegrit, everyone on our team has years of experience creating amazing small business websites and equally important, everyone is passionate about the work that they do. Our team takes care of the entire web development process from strategy through launch. We guide our clients through the purchase of your domain name, find the best hosting plan and all the other things that must be done in order to launch a professional small business website.
More importantly, we specialize in website design and functionality to create the optimal experience for users. We even offer SEO plans to help your new site rank in local searches. Best of all, we work with your business's unique needs and budget in mind.
Building Your Business's Website — Why the Cost to Build Is Worth It
Small businesses face lots of expenses. From inventory and overhead fees to insurance and advertising costs, your budget is stretched thin.But, it's crucial to make room for the cost to build a website. A website has many benefits that will help you take your business to the next level.For one, it will establish your online presence. It gives users a place to go to buy products, contact your store, and learn more about your company. It also helps you score new customers by helping you reach local audiences.So, even though building your site can cost thousands of dollars, it is well worth the price as you'll be setting up your business for success.
Final Word
The average cost of website design for a small business doesn't run cheap. But, as this guide has discussed, it will be one of the smartest investments you ever make. Get things right the first time by contacting us today. Our professional design agency is ready to create a website that will help you save money, time, and stress. Please contact us with any questions that you may have.