Custom WordPress plugin development & API integration.
About The Project
The Aries Buildings custom inventory WordPress plugin was built for Dremana Productions to allow website visitors perform searches for modular buildings. The data was maintained on an Azure server and a custom WordPress plugin was built to display the data.
Project highlights:
Custom WordPress plugin development
Custom API integration
Custom programming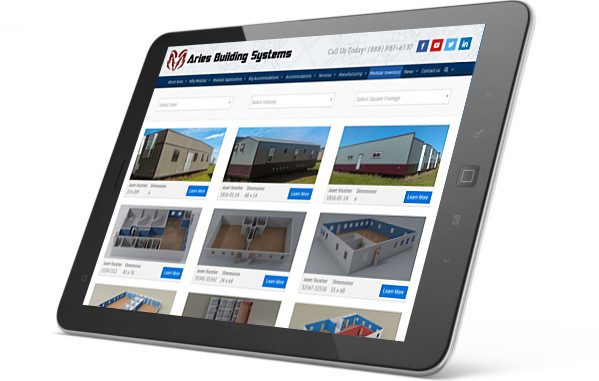 Contact Us
We'd be happy to hear from you.  Contact us via email, phone or online.
We are located in Northwest Indiana, just minutes from Chicago.  We work with small business locally but we also work with entities across the United States.
Snail Mail:  1745 Sheridan Ave, Whiting IN 46394
Email: info@elegrit.com
Phone: (219) 801-6745