Project: ManeGain Hair Restoration
Web application development for Austin, TX startup.
About The Project
ManeGain is a hair restoration company who needed a custom, web based scheduling system for their clients, customers, and sales people. We worked with Dremana Productions to implement an extended CodeIgniter system to address ManeGain's business specifications.
Project highlights:
Research & analysis
Database design
User interface design
Multi role/multi user access with fine grained access control
Scheduling system with complex scheduling algorithm implementation
Coupon system
Notification system
Advertising system
Email templating system with drag and drop user interface and dynamic data capabilities
Authorize.net payment integration, Advanced Integration Method (AIM)
In house subscription and recurring payment system utilizing Authorize.net
Extended CodeIgniter framework implementation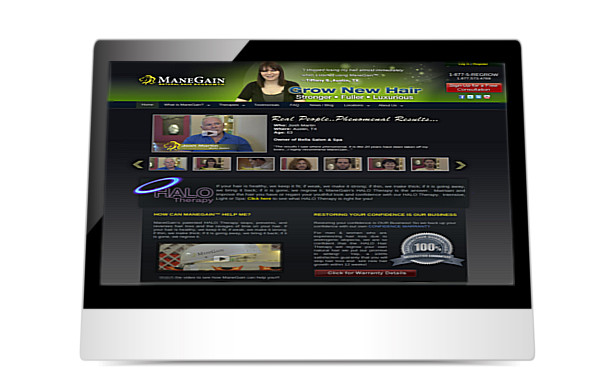 Contact Us
We'd be happy to hear from you.  Contact us via email, phone or online.
We are located in Northwest Indiana, just minutes from Chicago.  We work with small business locally but we also work with entities across the United States.
Snail Mail:  1745 Sheridan Ave, Whiting IN 46394
Email: info@elegrit.com
Phone: (219) 801-6745