Project: National Material Company Media Management System
Custom web application development for steel processing company located in Elk Grove Village IL.
About The Project
Managed by Dremana Productions, this was a component for an overall branding strategy, providing a complex, custom, user friendly media managment system. The system allows staff to effortlessly manage different types of media used throughout the company – both web and non-web related.
Project Hightlights
Analysis & design
Database architecture design
Multi role/multi user access with fine grained access control
Custom PowerPoint, video and image processing
Utilizes AWS S3 for file storage
Complex AWS integration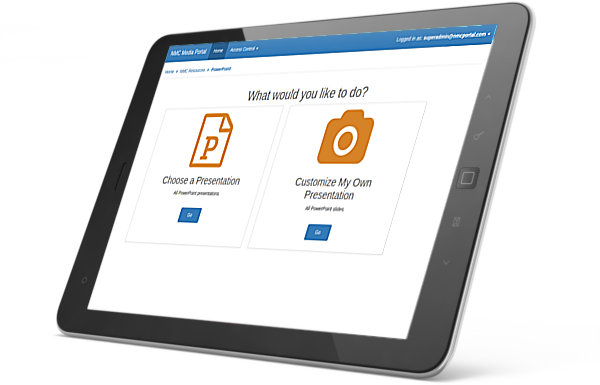 Contact Us
We'd be happy to hear from you.  Contact us via email, phone or online.
We are located in Northwest Indiana, just minutes from Chicago.  We work with small business locally but we also work with entities across the United States.
Snail Mail:  1745 Sheridan Ave, Whiting IN 46394
Email: info@elegrit.com
Phone: (219) 801-6745