Project: Takacs Dog Training
Web design & SEO for Merrillville IN dog trainer.
About The Project
Takacs Dog Training is an in-home dog training service provider located in Merrillville, IN. Owned and operated by Chris Takacs, the company serves residents of Northwest Indiana, Chicago and surrounding suburbs.
Chris came to us in the fall of 2018 with a desire to re-design his existing Wix based website. There were no specific requirements and we worked with Chris to develop a WordPress website that would provide both aesthetic appeal as well as the necessary message and function.
After launching the website in January of 2019, Takacs Dog Training has seen a significant improvement in traffic and conversions.
Project highlights:
Custom WordPress website
Branded design
Responsive design
Content writing
Ongoing monthly search engine optimization campaign
Ongoing maintenance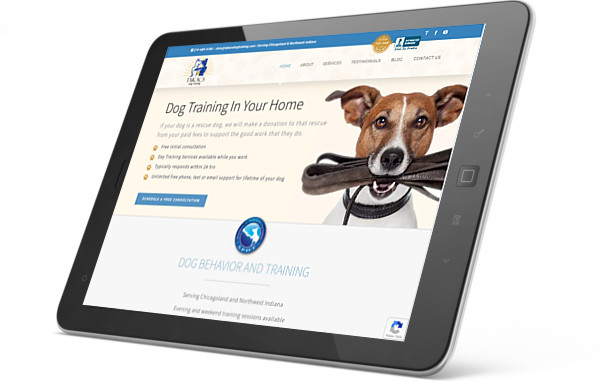 Contact Us
We'd be happy to hear from you.  Contact us via email, phone or online.
We are located in Northwest Indiana, just minutes from Chicago.  We work with small business locally but we also work with entities across the United States.
Snail Mail:  1745 Sheridan Ave, Whiting IN 46394
Email: info@elegrit.com
Phone: (219) 801-6745