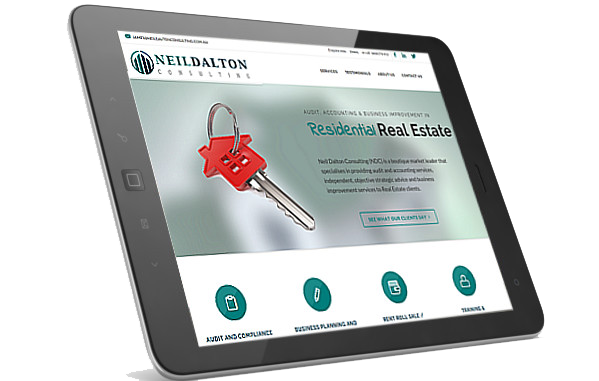 Web design & branding for Australian real estate consultant.
Neil Dalton Consulting is a real estate audit, accounting and business improvement consulting firm located in Melbourne, Australia.

Neil Dalton Consulting approached us in 2015 through referral from another one of our Australian clients and requested a website from scratch. Although the consulting firm has been around for decades, it did not have a web presence. We developed a logo, website and stationary template for the firm.
Project Info