Project: Staff Source (Web App)
Web application development for Hammond IN & Detroit MI staffing agency.
About The Project
We have worked with Staff Source for many years, not only helping them with their website and web presence, but also writing custom code to better serve their customers.
In 2017, Staff Source approached us with a request to create a skills assessment application which could be administered in their offices. We suggested a web based application which would be online available to their network, thus simplifying maintenance while ensuring security.
Project highlights:
Web app built on Laravel
Custom design
Custom programming
Ongoing maintenance
Notification system
Easy-to-use, wizard style design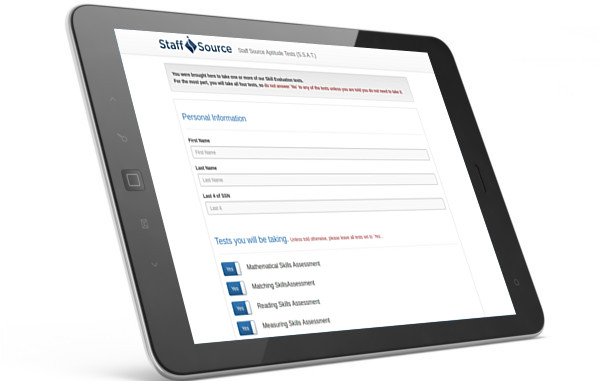 Contact Us
We'd be happy to hear from you.  Contact us via email, phone or online.
We are located in Northwest Indiana, just minutes from Chicago.  We work with small business locally but we also work with entities across the United States.
Snail Mail:  1745 Sheridan Ave, Whiting IN 46394
Email: info@elegrit.com
Phone: (219) 801-6745