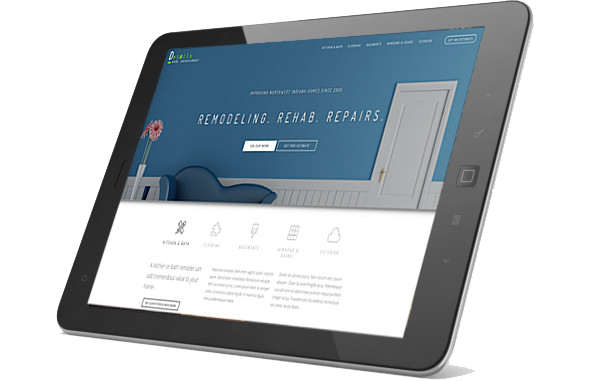 Web design & development for Schererville IN construction company.
Details Home Improvement has been serving Northwest Indiana since 2005. The company provides interior and exterior remodeling, new construction as well as custom carpentry and wood working.

We were approached by Details Home Improvement in 2015 with a request re-design a website which was about 10 years old. The old website was written in pure html and was difficult to maintain and manage.

The owner's main objective at the time was to have the ability to display a portfolio of projects, which could be easily managed form a smartphone.
Project Info