Small business website design services that focus on conversion.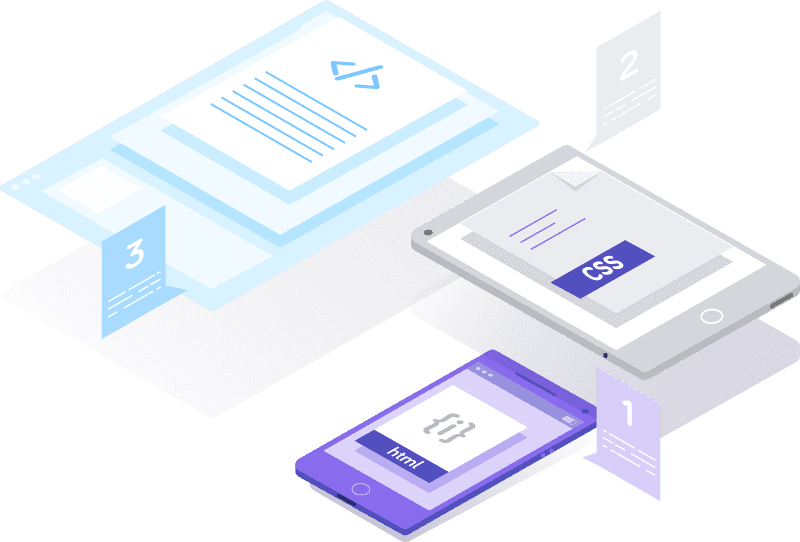 Beautiful, Responsive & SEO Ready Websites.
Professional Websites ~ $1800 & up
A modern, responsive and professionally designed website will speak volumes of your brand and help you engage with your site visitors. We will design and develop your branded website, deploy it to your choice of web hosting provider, and ensure that you are in good hands once your new site is live.  We are committed to your satisfaction and seeing you succeed online.
All of our custom built websites are designed with search engine optimization at the forefront, not as an afterthought.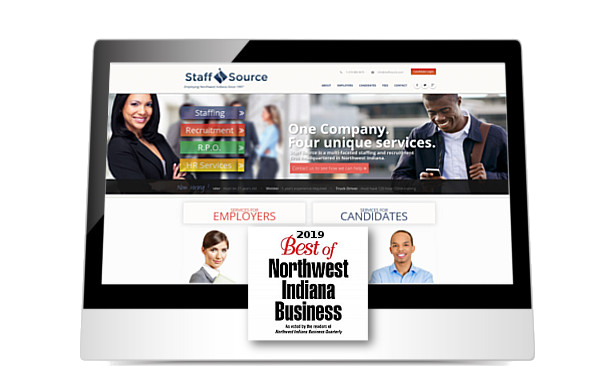 Basic Responsive Website package includes:
Website Strategy
First things first – and most important: the strategy for your website.
Anybody can build a website. The trick is to make sure that it's competitive with those in your industry. The internet is littered with forgotten websites that don't see the light of day, and our job is to prevent yours from joining the ranks.
We'll help you by researching your competitors and advising you on the type of design, content and tone of voice it should have. This will set the pace for the rest of the the web design process and maximize your probability of success.
Branded Design
We will provide a beautiful website which will convey your brand and message.  Starting with the home page, will design the look and feel so that it's engaging and conveys your message clearly.
5 Web Pages + Blog Setup*
We'll design and build a home page, about us page, contact us page with a map, contact form and business information, and 2 additional pages of your choice.  We'll also set you up for blogging, should you choose to do so.
Domain & Hosting Setup
We'll help you secure a domain, select the best hosting provider for your business needs, and get you fully situated.  Although we don't provide hosting services, we work with a number of providers and can help you make the right choice.
Free SSL *
Security is essential for any website.  As part of the basic website package, we'll install and setup a free Let's Encrypt SSL certificate.
*Subject to hosting provider's support for Let's Encrypt.
Contact Form & Google Map
In addition to making your business name, address and phone number (NAP) readily accessible, we'll also install a contact form and Google Map on your contact us page.  This will allow your visitors to contact you directly from your website.
Google Analytics Setup
Understanding your users' behavior is key to ensuring that your website remains engaging.  We will install Google Analytics and get you all set up so that you can monitor your traffic and user behavior.
Home Page Banner
First impressions matter.  As part of the basic website package, we will create home page banner slider with one slide to get you started.
Content & Social Media Integration
You just provide all the information about your business, and we'll write the content for you. If you'd rather write it yourself, you can absolutely do that as well.
We will also link up all your social media accounts to your website.
WordPress Content Management System
Every website is built on the excellent WordPress content management system.  You'll be able to manage your website, users and features for years to come.
Personalized Video Tutorial
Before we see you off to your new online journey, we'll provide a personalized tutorial video, specific to YOUR website – not a generic how-to video. We'll also go over any questions or concerns you may have prior to launch.
Pre-Launch Quality Assurance Report
Before we go live with your new website, we will perform a final quality assurance test and provide you with a report for your record keeping. You can rest assured that the website you get handed over will be professional and of highest quality.
BONUS: GMB, BING & YELP SETUP
In addition to your website, we will help you claim and set up your Google My Business, Bing and Yelp accounts – if they haven't been taken care of already. Although this isn't technically part of web design, we feel that it's a crucial component for any small business to have so we're throwing it in for FREE.
Website Add Ons
Add any number of features to your new or existing website.
Additional Pages
$250 & up
Need additional pages?  Not a problem.  We'll design and build out as many pages as you need.  Unlimited pre-populated content which you can replace with your professional copy when you are ready.  If you'd like us to write the content, we can do that too.
SEO Optimized Content
$250 & up
If you don't have the time or resources to write your own original content, we can help.  We'll write copy for your service, product or blog pages and ensure that it is optimized for search engines (SEO). 
HD Stock Images
FREE
A picture is worth a 1000 words.  Not only that, it adds polish and credibility to your website and brand.  What's more, search engines also like images.  We'll provide high definition, professional  stock images optimized for SEO and performance.
Logo Design
$300 for 1 concept, 3 revisions
Your logo speaks of your brand.  As such, it needs to be professional, clean, and convey the correct message.  We'll work with you to ensure your logo does just that.  You'll get one graphic design concept, and three revisions to make the necessary changes so that the logo is just right.
We've had the pleasure to work with Zig for many years now. After repeatedly having fair results with other developers we landed Zig who brought light to our tunnel.
eCommerce Setup
$400 & up
Need to get your website prepared to make online sales?  No problem.  We'll install all the necessary plugins, create your shop pages, and do all the necessary configuration.  We'll also throw in 3 sample categories and 10 sample products, which you can just replace when you're ready.
Custom WordPress Plugins
$600 & up
Need custom functionality for your WordPress website? We're experienced in creating WordPress plugins to add on the features you desire. If you already have a plugin, but need customization, we can do that too.
Chatbox
$50 for installation & setup
There's no better way to communicate with your website users then to do so directly via chatbox.  It opens up a real time communication channel for potential customers to ask questions, and for you to assist them.
Custom Work
If you need to fix or add features to an existing website, we can help.  In addition, if you are in need of a custom programming or need to develop an online application, we have the experience and expertise.
Contact Us
We'd be happy to hear from you.  Contact us via email, phone or online.
We are located in Northwest Indiana, just minutes from Chicago.  We work with small business locally but we also work with entities across the United States.
Snail Mail:  1745 Sheridan Ave, Whiting IN 46394
Email: info@elegrit.com
Phone: (219) 801-6745